I think all this time off work has already gone to my head. It's either that or the continued lack of sleep - I was up at 5.30am to hit the supermarkets at 6am and get the food shopping done before it got busy. Or perhaps the good news - my best friend is pregnant!! I am already preparing to be Mad Auntie Alex.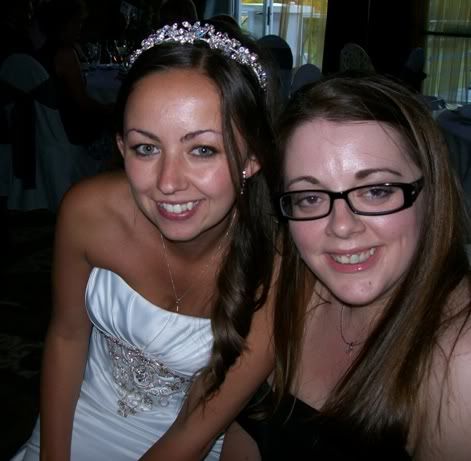 Whatever the cause, I've been in thoroughly merry form all day and so I have been playing dress up. Not something I do very often.

You might remember that at some point during the giveaway I mentioned the arrival of a rather wonderful parcel. Well, it was from the very lovely Christina, who had been having a wardrobe clearout (have you finished yet?) and was generous enough to send some stuff my way. She's about 8 inches taller than I am and considerably slimmer as well as being much more glam than me, so I must admit to being a tad worried as to whether anything would actually fit me but most of it did! Thank you so much Christina - it really was amazingly generous of you. I don't deserve it but I most definitely appreciate it.

I am totally smitten with this Ghost tunic. I think I'm just about short enough to get away with wearing it as a dress. Oh it's so pretty.


A rather awesome vintage jumpsuit. I'm not entirely convinced I'm tall enough or glam enough to get away with this one but I enjoyed prancing round the house in it!
Ooh la la, you've caught me in my nightie. Posh eh?
Honest opinions on this one please girls. I think it's utterly beautiful but I have a horrid feeling that the drop waist is not the best look on a pearshaped short girl...I'm wondering if it would be rude to chop the bottom section off, re-hem it and wear it as a shorter tunic?
I love this one. Bet you I spill wine all over it though!

There was also a rather snazzy purple frock in there and a beautiful one shoulder black Ghost dress but they don't feature in the photos as they're a little too snug over the old tum at the moment. Hopefully they'll fit in the New Year!

When I was feeling a little more sensible, I got dressed and braved the snow, ice and minus 6 temperatures to meet the girls for lunch.

Self in typical flap mode - hair and scarf going all over the place
A bit more composed although I've only just noticed how manic my eyes look!

Jacket - Tu
Shorts - Henry Holland @ Debenhams
Tights & scarf - dunno
Boots - Chiara
Earmuffs & mittens - Accessorize

And the ring is a giveaway prize! I won it (and a matching necklace) in Jen's 12 Days of Christmas giveaway (thanks again Jen!) and it's from Stolen Thunder. I was so thrilled to win this and even happier when it turned up - not only was it beautifully packaged but both pieces of jewellery are really lovely. I am absolutely hopeless at thinking of snappy messages so had a right struggle to think of what to put on it. No doubt I'll think of something awesome tomorrow and kick myself but I do like what I've picked - I think the style of the ring and font go rather well with it.

This evening the silliness returned. I attempted to recreate this corking photo that Christina shared in a great post a few days ago. I don't quite have all the outfit components but I think I've got the manic grin down quite well!

Dress - Pilot (fake fur added by moi for a uni party YEARS ago)
Shoes - Irregular Choice via Char

I'll be back on 27th so I'll take this opportunity to say Merry Christmas everyone. If you're celebrating, I hope you have a wonderful time. If not, I hope you have a wonderful time anyway!